Direct port distributes spray evenly. However, putting mist at the backs of those intake valves ON TIME and with PRECISION can only be done with ultra-high precision fast solenoids. Our RACE valves look a lot like fuel injectors because they're engineered to function much like them. -at five times the pressure.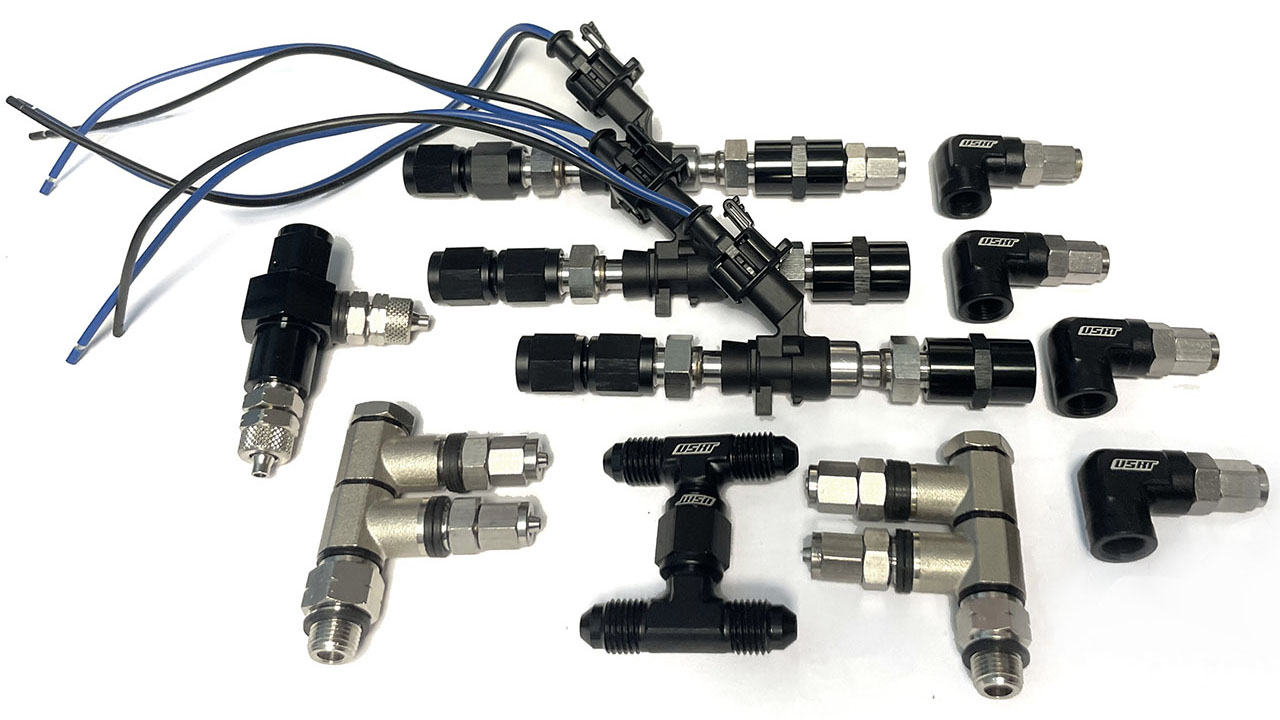 Advanced builds demand Rapid Acting Control Elements, the next advancement for WMI tuning and auxiliary fueling. -bridging the functional gap with EFI!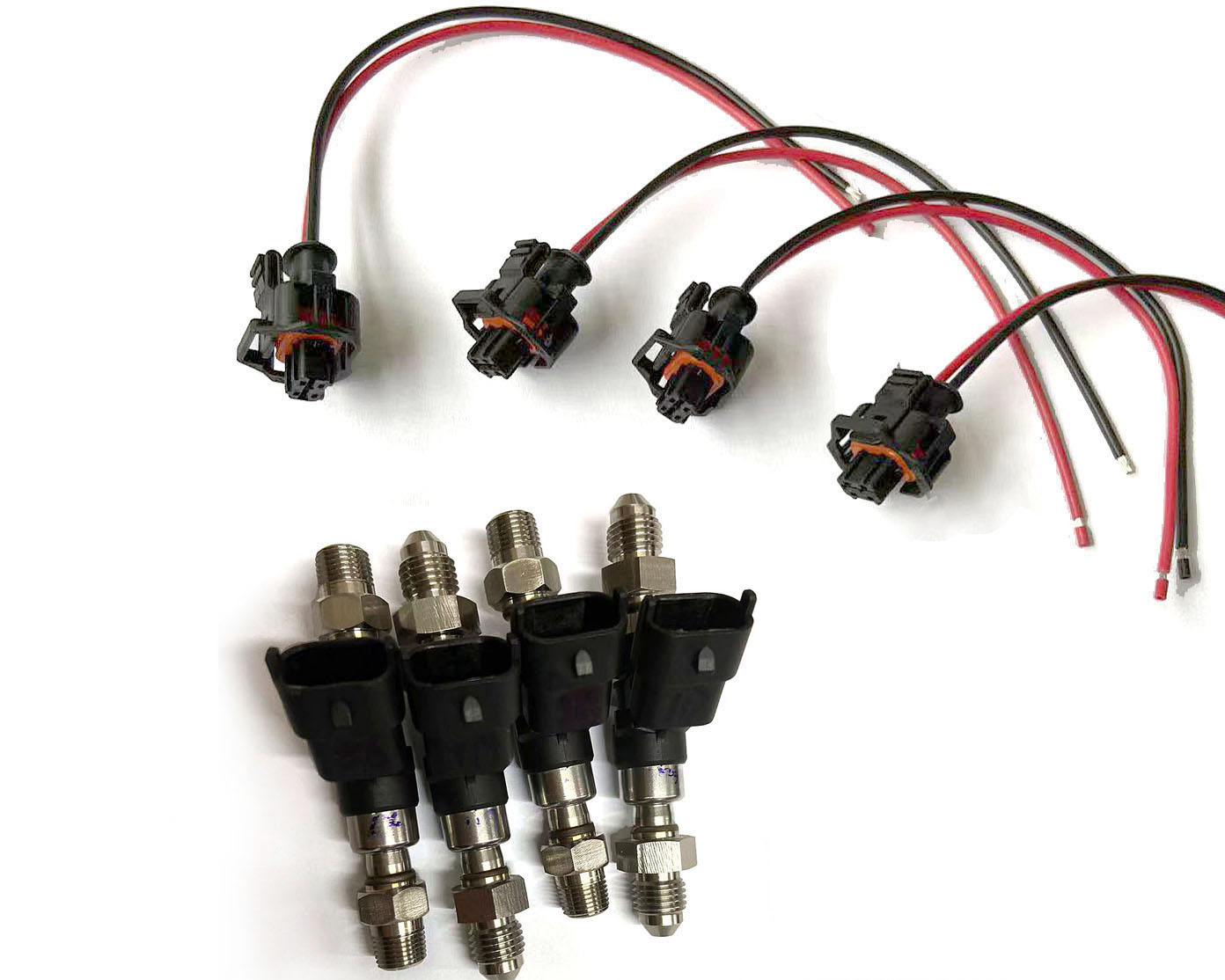 For fine tuning, a modern WMI controller is critical. Go with elite equipment like the Cortex EBC or simpler FrostByte. The basic Snow controllers (but not AEM) are compatible but very limited in function. Of course, full-spec ECUs with closed loop feedback will do the best management job. -endless possibilities for fueling and defeating the knock monster!
Nozzle information:
Please contact us for help to coordinate nozzle sizes, placement positions, triggering points, etc. The stakes are high when pushing hard. Trial and error guesswork is unwise when our our tech experts can help you get it right from the very beginning.